There is always a good reason to drink a glass of wine.
anonymous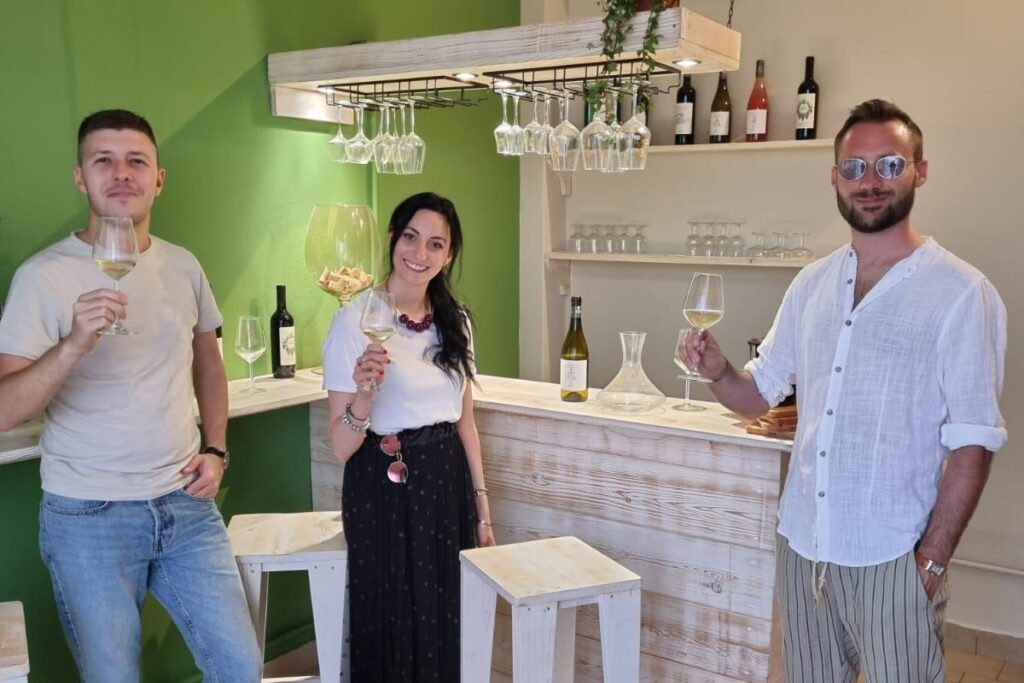 Every day by reservation from 11:30 am to 3:00 pm we will be happy to welcome you to our tasting.
You will be welcomed with a walk among the rows and with a visit to our cellar. Then a visit to our donkey and our goats and finally you will taste our products directly in our cellar:
Guerriero, CHIANTI DOCG.
Basium, ROSATO DI CANAIOLO, IGT TOSCANA.
Faus, TREBBIANO, IGT TOSCANA.
Eccelsio, PASSITO TOSCANO.
Libbra, GRAPPA DEL CHIANTI.
Libbra, GRAPPA DEL CHIANTI BARRICATA.
Nebulo, VERMOUT DEL CHIANTI.
Conditus,OLIO EXTRAVERGINE DI OLIVA.
All accompanied by a delicious platter full of local cold cuts and cheeses, Tuscan bruschetta, Tuscan cantuccini biscuits, water and coffee.
EURO 50.00 – RESERVATION REQUIRED
And live an unforgettable day.